New Backup Power Incentives
March 4
11:30 am - 1:30 pm
Sustain SoCal and Stem, Inc. present a Lunch & Learn:
New Backup Power Incentives in California
An Overview of Current Programs & New Opportunities
March 4, 2020
11:30am to 1:30pm
The Cove at UCI Beall Applied Innovation
5270 California Ave., Irvine  CA 92617
This Lunch & Learn will provide an overview of energy storage benefits, including:
Sustainability: Energy storage helps integrate renewables, and it increases the value of onsite solar by shifting the consumption of solar energy to peak times.
Resilience: Energy storage can back up a facility during power outages, a sustainable strategy to dealing with increased outage frequency due to utility-imposed Public Safety Power Shutoffs during wildfire season.
Financial Savings: Energy storage helps customers lower their utility bills by reducing demand charges, shifting energy use from peak to off-peak times, and through participation in Demand Response programs that deliver value to the utility
How customers can leverage incentives from Southern California Edison for the purchase of an energy storage system.
Case studies of customers that have installed energy storage
About the Speaker:
Zach Einterz
Product Marketing Manager
Stem, Inc.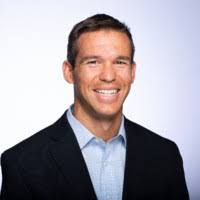 Zach Einterz is a Product Marketing Manager at Stem, where he is responsible for market analysis and offering development. Prior to Stem, Zach worked in marketing at demand response company EnerNOC. He worked previously in management consulting, serving a number of Fortune 500 utilities and energy technology companies. Zach has an MBA from the Yale School of Management and a B.A. from the University of Notre Dame.
There is no charge for this event, but you must be pre-registered to attend. There will be no onsite registration.